News From Us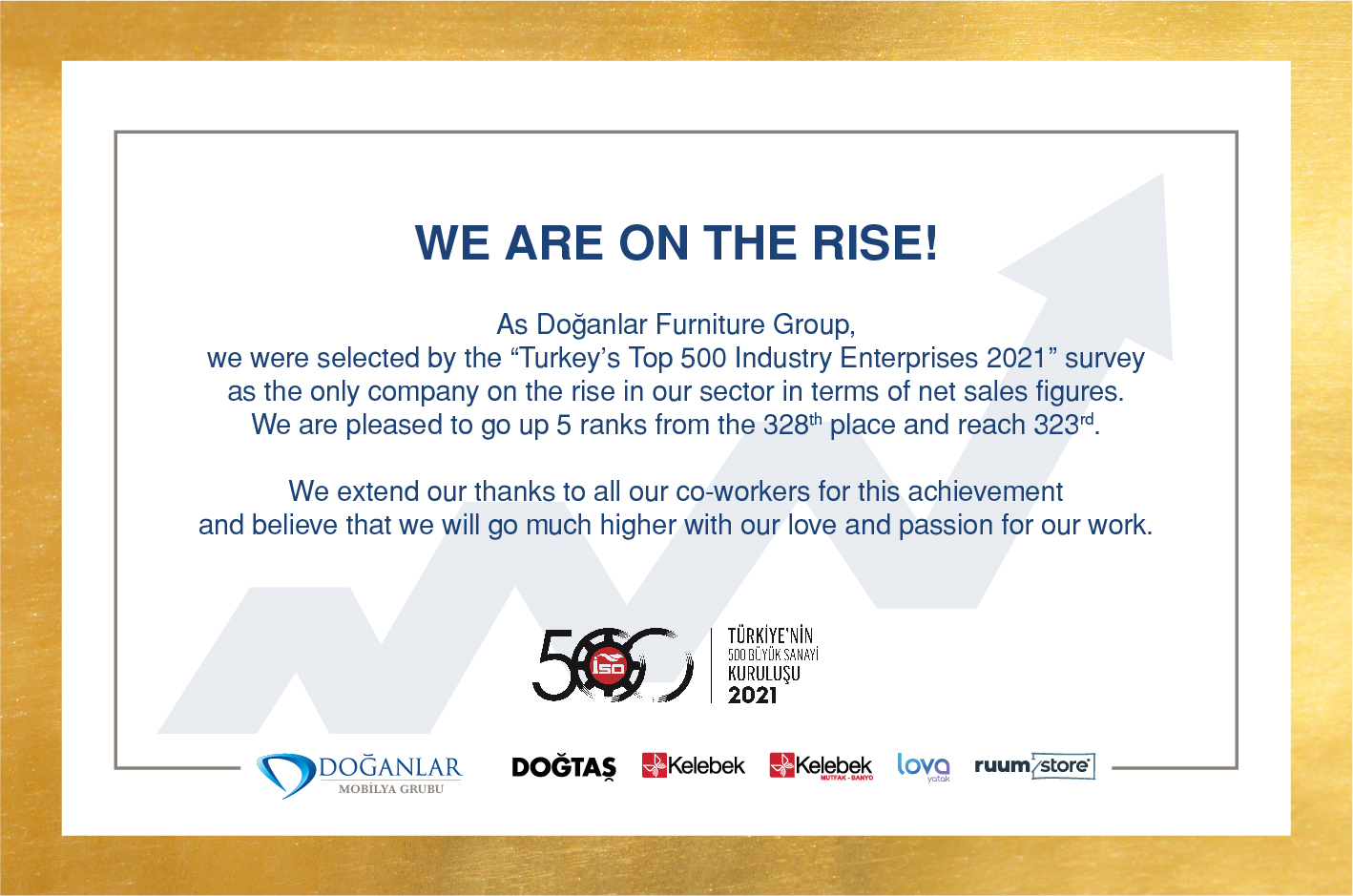 As Doğanlar Furniture Group,
we were selected by the "Turkey's Top 500 Industry Enterprises 2021" survey as the only company on the rise
in our sector in terms of net sales figures. We are pleased to go up 5 ranks from the 328th place and reach 323rd.
We extend our thanks to all our co-workers for this achievement
and believe that we will go much higher with our love and passion for our work.